Jira: Organizing your team
Wednesday, October 10, 2018 - 15:37
Most people using agile development have used or at least heard about Jira once in a while. Jira is our issue and project management purpose system. Being continuously ranked first by project management zone from June 2017 to April 2018 Jira represents a solution for all our needs as developers in a team.
It provides:
Issue assignment

Issue filtering

Issue detailing (custom fields anyone?)

Project separation

Tagging

Workflows

Reports and statistic graphics

Time tracking

Email notification (customizable by scenario)

Work log

Histories

Sprint tables

Setups for default agile development methods and tables (Kanban, Scrum, and you can create your own!)

Dashboards for overall project views

Keyboard shortcuts

Role setup and differentiation (got developers and designers? operation teams?)

As well as multiple tool widgets (integration with version management systems, time trackers and more).
And that is only a list of my experiences using the tool. Is fully customizable to the needs of your team, for multiple teams working on a project, to assigning issues to more than one user and to different pictures on sight of graphics depending on the user role.
In Nimblersoft we use Jira to emulate our own customized process on a working environment and you can do it too adding any steps you have on your process to the tool and converting it on an enabler for your entrepreneurship communication.
You can easily create your backlog for a project by following a simple form, and you can leave the details to the next step while discussing the issues on a scrum backlog meeting.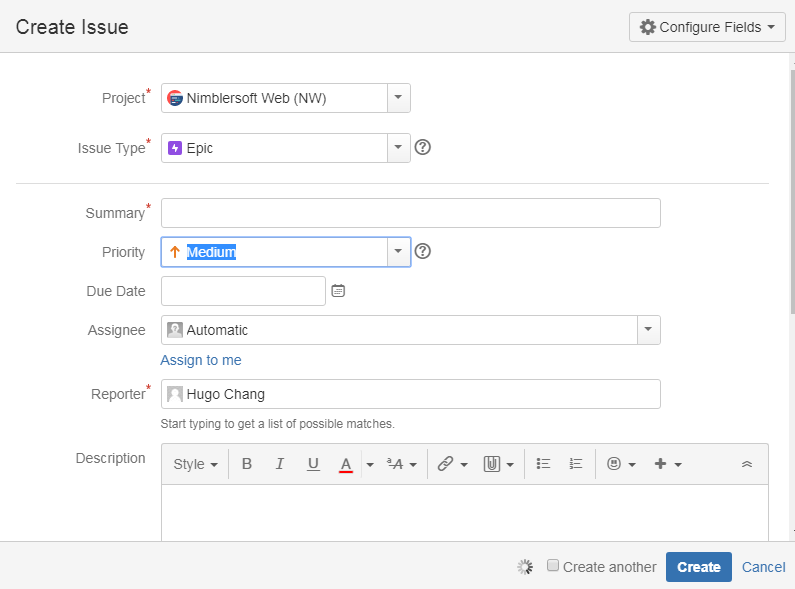 And also you can create a board to check those issues following the needed process: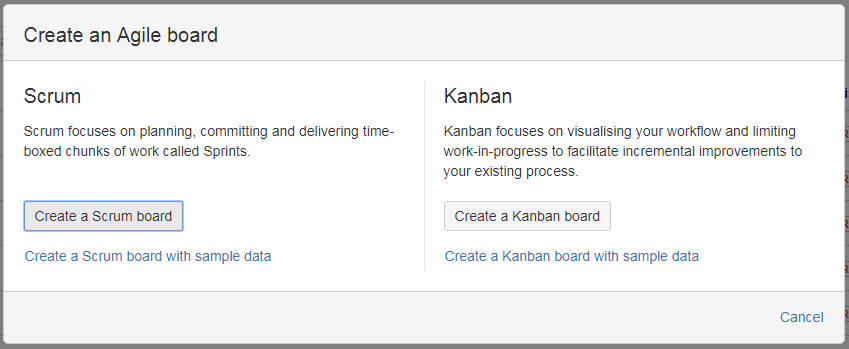 The main use of Jira is your one-time-buy for project management, you only need to configure anything you need, from new fields for your issues to new types of board for other project management methods and anything that represents your process the best, but online and accessible to your team around the globe.