Axxis Sports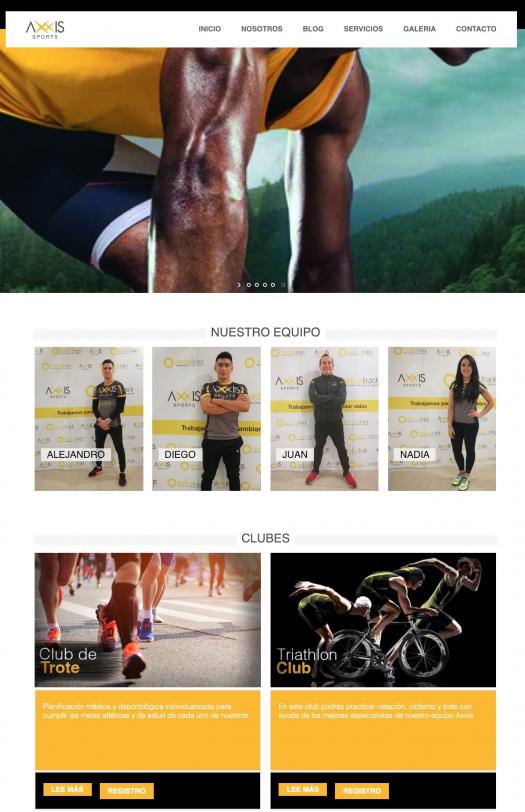 Company/Project
Axxis Sports
Axxis Sports is an sports diagnostic center and prescription of individualized exercise. Their main objective is to be leaders and pioneers in the sports sciences of Ecuador by analyzing the current physiological situation of the athlete, in order to take it to its maximum performance and avoid injuries or clinical complications Help with the diagnosis and planning of training, based on the results of the following tests: maximum aerobic capacity (VO2max), lactate curves, Wingate, determination of basal caloric expenditure, strength, percentage of fat (Dexa), speed, agility, among others.
Most of their clients range from people with an objective in mind (like lose some weight), amateur athletes to pro/elite athletes. Their clients are mainly reached through the social networks they managed but they lacked from a website which could use to centralize the information about the different services they provide.
We helped them by providing them with a website with a modern design from a customized template. The project was developed with budget efficiency and enables the client and the community managers to add and update content according to their needs with ease.