Blackboard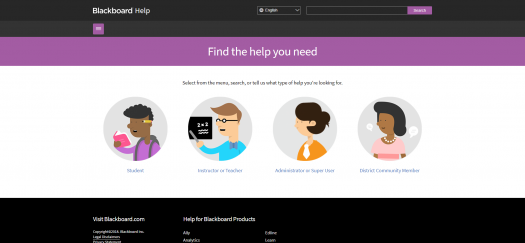 Company/Project
Blackboard
About Blackboard
Blackboard Inc takes the leadership in providing technology and services for education. Besides the tools they provide, they also have their help portal which compiles all the support information related to the different products and services they offer. They wanted to migrate their help portal from their previous CMS into Drupal.
Their development provider was successfully able to migrate and build the site in Drupal 8, however they were having a bit of trouble integrating with the Acquia platform and stabilizing the site which is where we came in to help.
Solutions we provided
Nimblersoft contributed several functionalities to the Blackboard Help site. Here are a few of them:
Search Feature
One of the key features for the Blackboard Help site is its capability for search through all the content and provide the relevant information. We had successfully integrated with the Acquia Solr server through Search API and also provided spellcheck features.
Another feature is the translation of the site through tmgmt drupal module.

Nimblersoft also contributed with the visual section of the website as well as the menu display from drupal book module.